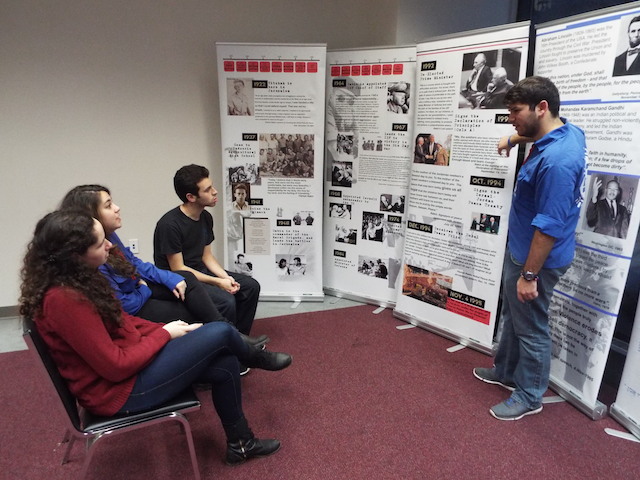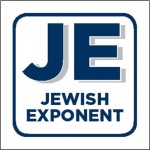 By: Amishai Gottlieb, © 2014 Jewish Exponent
Anyone who happened to pass by the library at the Jewish Community Services Building in Center City on Nov. 13-14 was virtually transported to Rabin Square in Tel Aviv.
In memory of the anniversary of former Israeli Prime Minister Yitzhak Rabin's murder on Nov. 4, 1995 by a right-wing Jewish activist, three Habonim Dror youth movement counselors — all college-aged — set up an exhibit in honor of the late leader. READ THE FULL ARTICLE
ABOVE Dan Shahar (right) does a trial lecture for fellow exhibit leaders (from left) Adi Goldberg, Hila Huber and Ross Weisman. Photo by Amishai Gottlieb.