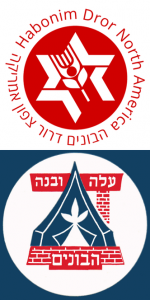 Dear Chaverim and Chaverot,
Crazy times we are living in, wouldn't you agree?
Here in America and in Israel we are divided, uncertain and deeply concerned as events unfold daily. The news coming from Gaza and Washington ranges from troubling to tragic. University campuses are battlegrounds; voices of tolerance and progressive Zionism are easily drowned out by the shouting and extremist sloganeering.
There is no better response than to support Habonim develop leaders and build strong Jewish identity and connection to Israel.
It is May and that means that Habonim Dror chevre are finalizing plans for the summer. Almost two thousand young people will participate in a Habonim program this summer, either Machaneh (camp) or the summer Israel program for tenth-graders (MBI) or the year-long Workshop in Israel. We are turning to you because you know first-hand the life-long impact of having spent the summer at camp or going to Israel at that age.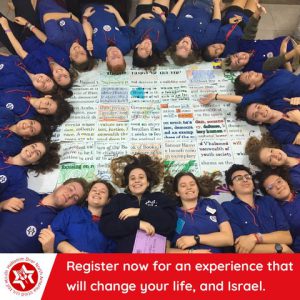 As in previous generations, the youth movement still nurtures Jewish and Zionist identity. Habonim Dror graduates play key leadership roles on campuses and in their communities. We need to support Habonim Dror more than ever!
Habonim Dror alumni and parents have been the vital source of support for the movement. With your help the Habonim Dror Foundation granted over $100,000 to the youth movement this year for programs, scholarships and to support the continued presence of shlichim from Israel to work with the movement leadership.
But this is not enough to meet the current need. We are still short of scholarship funds for this summer and fall. The cost of the Israel programs has skyrocketed, as subsidies once provided by the Jewish Agency and the Kibbutz Movement have dramatically declined. The cost of Machaneh also has increased, albeit not as sharply, and the local Habonim camp committees continue to address this.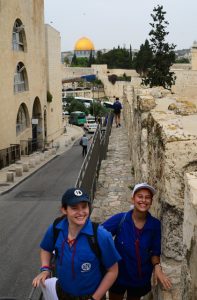 Today the cost of the MBI summer Israel program is over $8,000. The cost for the Workshop is over $18,000! It should come as no surprise that we have kids who want to participate but cannot for financial reasons.
We have almost 90 chaverim registered for MBI this coming summer – this is only about 50% of the kids that age who were at camp last summer. There are more who could go and should go, but need our help.
We need your help now and are asking that you make a difference for some of the Chaverim and Chaverot with your donation today.
Thank you in advance for your donation and for making it possible for these kids to have the profound and life changing experiences that we had.
Aleh U'vneh – Aleh v'Hagshem!
Yudie Fishman
Chair, Habonim Dror Foundation
Donate securely online using a credit or debit card by clicking the button below.
Donations by check can be sent to:
Habonim Dror Foundation
Att: Yudie Fishman
426 East Duarte Rd.
Monrovia, CA 91016
The Habonim Dror Foundation is a registered 501(c)(3). We are a volunteer organization
with no professional staff. After minor accounting, legal and mailing expenses, all the funds that we raise are distributed to Habonim Dror North America. For more information on the Foundation please contact me at chair@habonimdror foundation.org